Istanbul™ Coffee House Overlay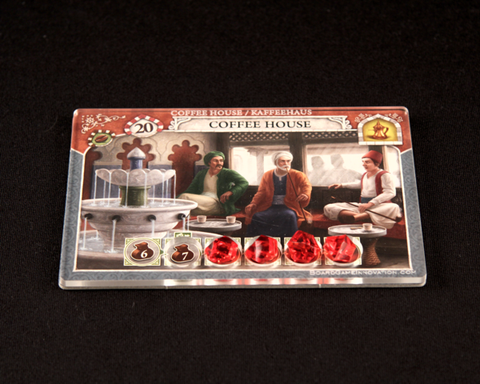 Istanbul™ Coffee House Overlay
by Board Game Innovation
Description:
Location overlay for the Coffee House Location for the Istanbul
™
: Mocha and Baksheesh Expansion.  
-Fits over the Coffee House
-Prevents rubies from being misplaced by player and dice movement.
-No Cutout for space labeled "6" to remind you not to place a ruby on that spot.
-Made from 3mm (.118") clear cast acrylic.
-Location name etched in both English and German to make game setup quicker.
Free shipping to U.S. over $150.
$20 refund to non-U.S. orders over $100.