Card Sleeve Bundle: Bora Bora™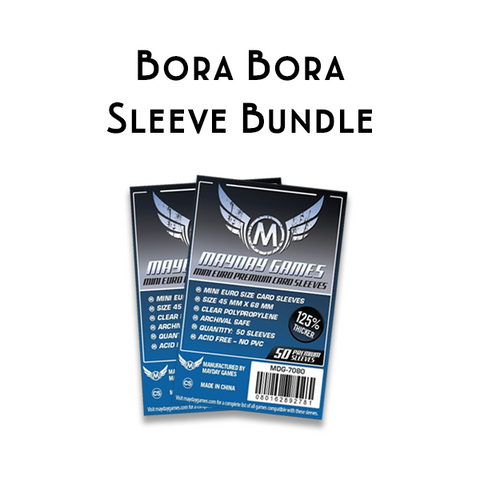 Card Sleeve Bundle: Bora Bora™
by Top Shelf Gamer
Description:
All the sleeves you need for Bora Bora™ in one convenient kit.  Protect your game from dirty fingers and spills while adding a nice touch of class to your gaming experience.'
 
Bora Bora™ has 60 cards. This sleeve bundle includes 100 premium card sleeves to protect all the cards in your game.
 
We use Mayday™ Premium card sleeves for our sleeve bundles as they are a great value for the quality and price.  
Free shipping to U.S. over $150.
$20 refund to non-U.S. orders over $100.