PREMIUM Mayday Yucatan Narrow Sleeves: 54 x 80mm (set of 50)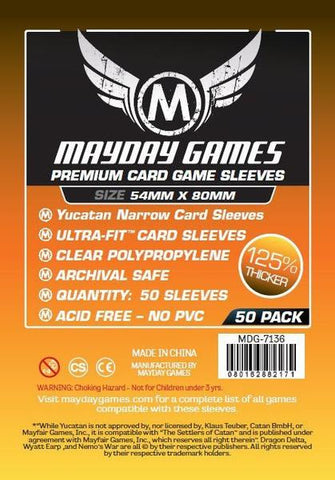 PREMIUM Mayday Yucatan Narrow Sleeves: 54 x 80mm (set of 50)
by Mayday Games
Description:
Yucatan Card Sleeves - Narrow
Tired of not having sleeves for your Yucatan games? We're proud to present the Yucatan Narrow Card Game Sleeves! These sleeves are expertly crafted to fit all of your 54 x 80mm cards!
Free shipping to U.S. over $150.
$20 refund to non-U.S. orders over $100.