Caverna™ compatible Deluxe Resource Tokens
Caverna™ compatible Deluxe Resource Tokens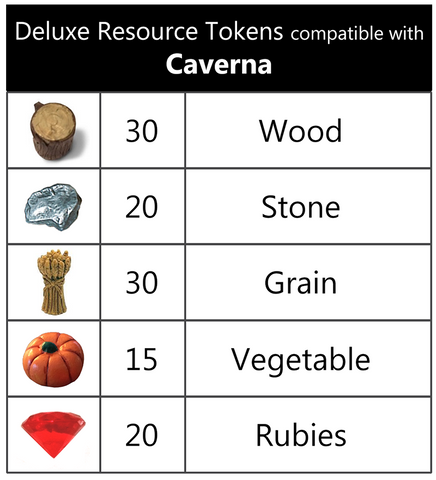 Caverna™ compatible Deluxe Resource Tokens
by Top Shelf Gamer
Description:
Take your Caverna™ experience to the next level.  Add these deluxe realistic resource tokens to really make your game "pop" on the tabletop.

*  Rights holders of these board game titles are not affiliated with nor do they endorse these tokens. 
Free shipping to U.S. over $150.
$20 refund to non-U.S. orders over $100.