Non-Insert Add On: XIA Station™ Replacement Tray [clearance]
Non-Insert Add On: XIA Station™ Replacement Tray [clearance]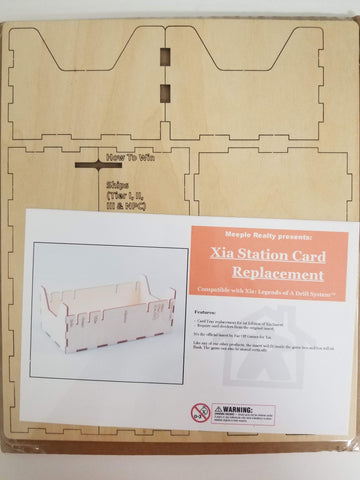 Non-Insert Add On: XIA Station™ Replacement Tray [clearance]
by Meeple Realty
Description:
If you already own Meeple Realty's Xia Station from before the redesign, you can purchase this card tray replacement instead of the full insert. It simply replaces the card tray from the original insert and allows room for the new expansions!
Free shipping to U.S. over $150.
$20 refund to non-U.S. orders over $100.