Acrylic Science Resource Tokens compatible with Terraforming Mars™ (se
Acrylic Science Resource Tokens compatible with Terraforming Mars™ (set of 15)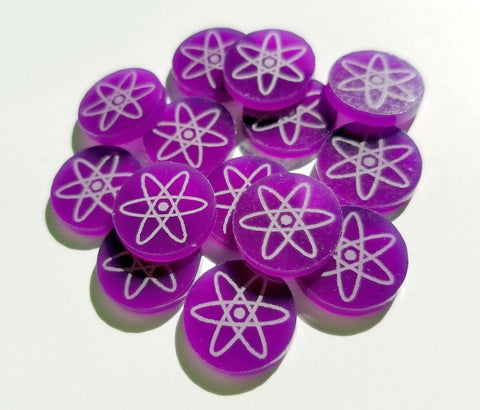 Acrylic Science Resource Tokens compatible with Terraforming Mars™ (set of 15)
Description:
Already have  microbes, animals, & starships?  You can now add science tokens. 
Tired of using copper cubes to track everything in Terraforming Mars™?  Ever wonder what those cubes on your opponent's card are?  Wonder no more!  These wonderful acrylic tokens will help you keep track of all your resources.
A beautiful add to your Terraforming Mars™ experience!
This set of tokens comes with following quantity:
Free shipping to U.S. over $150.
$20 refund to non-U.S. orders over $100.