Iron Ingots Tokens (set of 10)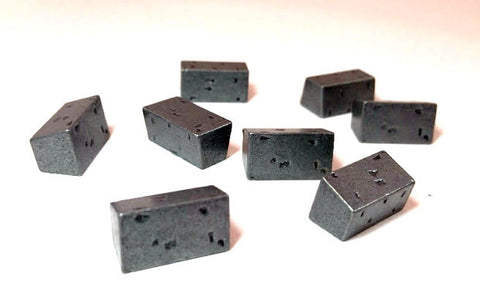 Iron Ingots Tokens (set of 10)
by Top Shelf Gamer
Description:
Set of 10 heavy Steel/Iron Tokens (made of metal, but not real iron or steel) measuring 18mm x 10mm x 8mm are a great way to make your games more impressive. Add these resources to Age of Industry, Antike, Brass, Le Havre, The Pillars of the Earth or Catan.
Free shipping to U.S. over $150.
$20 refund to non-U.S. orders over $100.