Wound (Buckler) Tokens (set of 10)
Wound (Buckler) Tokens (set of 10)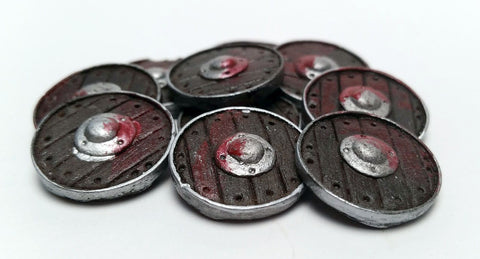 Wound (Buckler) Tokens (set of 10)
by Top Shelf Gamer
Description:
Gamers have enjoyed these tokens with the following games:
*
Ashes: Rise of the Phoenixborn
*
Civilization (Sid Meier's)
*
Dungeons & Dragons Dungeon Command
*
Invasion from Outer Space
*Please note these tokens are designed and manufactured by Stonemaier Games.  Rights holders of these board game titles are not affiliated with nor do they endorse these tokens. 
Free shipping to U.S. over $150.
$20 refund to non-U.S. orders over $100.