Wine / Potion Bottle Tokens - Red (set of 10)
Wine / Potion Bottle Tokens - Red (set of 10)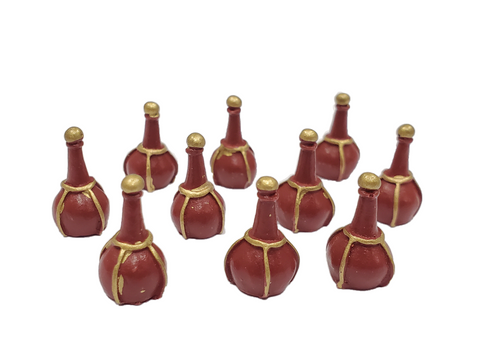 Wine / Potion Bottle Tokens - Red (set of 10)
by Top Shelf Gamer
Description:
Set of 10 resin-made bottles that could represent a bottle of wine or a bottle of potion for board games with these resources. A great way to make your game more impressive with a thematic flair.  Some fitting games could include Concordia, Civilization, Cuba, Orleans, Glass Road or Above and Below.

12mm in diameter and 20mm high.
Free shipping to U.S. over $150.
$20 refund to non-U.S. orders over $100.