Action Tokens compatible with Scythe: Rise of Fenris™ (set of 2)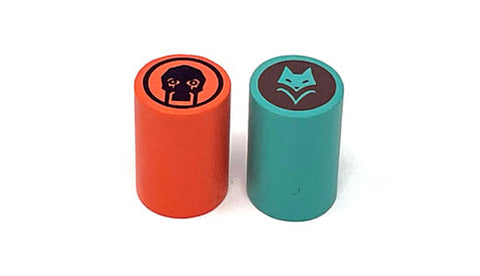 Action Tokens compatible with Scythe: Rise of Fenris™ (set of 2)
Description:
IMPORTANT: The only reason you may want to buy this is to supplement the 7-piece Scythe Action Marker set that was sold previously. From now, we are selling the action markers as a complete 9-piece set.
DO NOT BUY THIS SET UNLESS YOU ALREADY HAVE THE OTHER 7 SCYTHE ACTION MARKERS!
The existence of these new factions used to be considered a "spoiler", but the current position of Stonemaier Games is that the mere existence of these new factions is now common knowledge, but the details of the campaign/story ARE still considered spoilers and should not be shared publicly.
Free shipping to U.S. over $150.
$20 refund to non-U.S. orders over $100.