Booster Pack - Acrylic Floater Resource Tokens (set of 10)
Booster Pack - Acrylic Floater Resource Tokens (set of 10)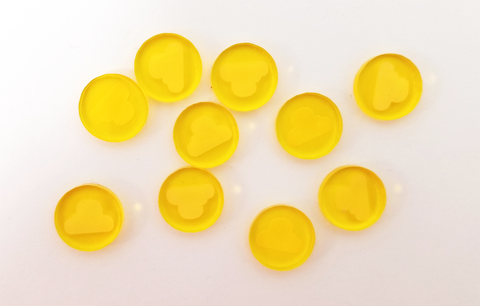 Booster Pack - Acrylic Floater Resource Tokens (set of 10)
Description:
Tired of using copper cubes to track everything in Terraforming Mars™? 
 Ever wonder what those cubes on your opponent's card are?  Wonder no more!  
 These wonderful acrylic tokens will help you keep track of your resources.
A beautiful add to your Terraforming Mars™ experience!
This set of tokens comes with following quantity:
The single acrylic tokens are 18mm in diameter and 3mm thick

Safety information: Choking hazard. This product contains small parts and is not suitable for children under 5. Keep it away from them.

Free shipping to U.S. over $150.
$20 refund to non-U.S. orders over $100.