Arkwright™ - Factory Goods Tokens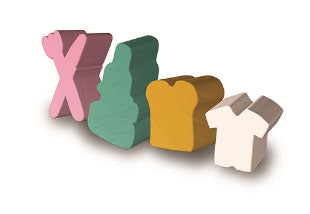 Arkwright™ - Factory Goods Tokens
Description:
Enchance your edition of Arkwright
™
 with the new Factory Goods Tokens! The Factory Goods represent the four different types of goods a player can create with their factories in the game: Food, Clothes, Cutlery, and Lamps.
Free shipping to U.S. over $150.
$20 refund to non-U.S. orders over $100.