Robinson Crusoe™: Treasure Chest (official accessory)
Robinson Crusoe™: Treasure Chest (official accessory)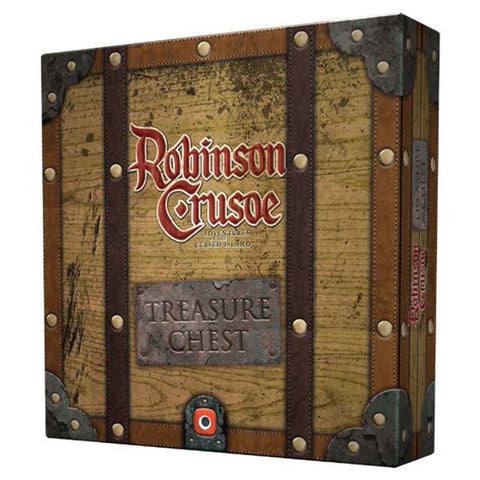 Robinson Crusoe™: Treasure Chest (official accessory)
Description:
Robinson Crusoe™: Treasure Chest is the complete collection of every promo released thus far—created both by the Portal Games team, and creative fans from around the world.
Here you will find new Scenarios that present completely new adventures: encountering cruel poachers, following the footsteps of Doctor Livingstone, boarding the Time Machine, experiencing an adventure in Neverland, and setting out for a quest on Treasure Island.
The Treasure Chest also grants access to new Characters and Crew-men as well as ways to diversify your gameplay.
For the players who need a few new surprises, we have added new cards to shuffle into existing decks—bonus Shelter Upgrades, as well as Feature, Mystery, and Event cards. All of this, and more, awaits you inside the Treasure Chest.



Free shipping to U.S. over $150.
$20 refund to non-U.S. orders over $100.