Modifier Deck Holder compatible with Gloomhaven™
Modifier Deck Holder compatible with Gloomhaven™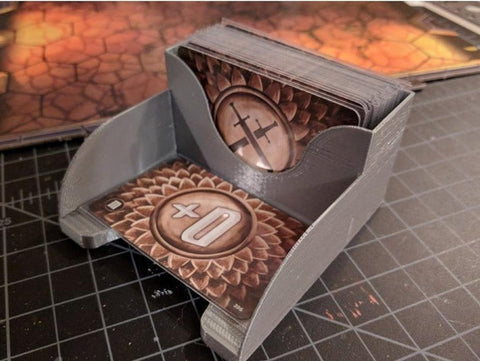 Modifier Deck Holder compatible with Gloomhaven™
Description:
This handy deck holder will keep your modifier decks neat and organized. Works great with both sleeved and unsleeved cards. Looks great and plays even better!

These deck holders are all BLACK (not gray as pictured).
"Modifier Deck Holder for Gloomhaven" created by Robagon is licensed under CC BY 4.0
Free shipping to U.S. over $150.
$20 refund to non-U.S. orders over $100.