Monster Attack Deck Holder compatible with Gloomhaven™
Monster Attack Deck Holder compatible with Gloomhaven™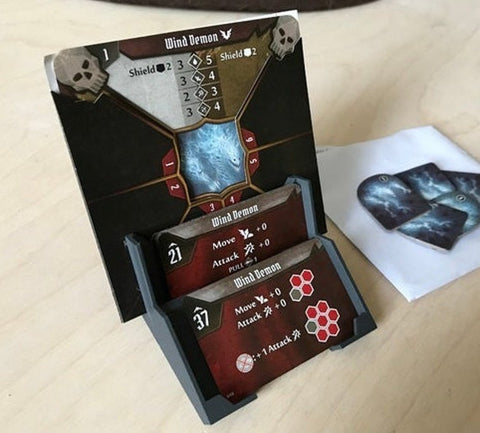 Monster Attack Deck Holder compatible with Gloomhaven™
Description:
This holds the attack deck for a Gloomhaven™ monster, including the monster stat card. Keeps you organized and your game table looking awesome!

This version is more stable than some. Others tend to tip over backwards -- but not this one!

(Note: cards not included)
Free shipping to U.S. over $150.
$20 refund to non-U.S. orders over $100.