Overlays compatible for Century™ Spice Road (set of 5)
Overlays compatible for Century™ Spice Road (set of 5)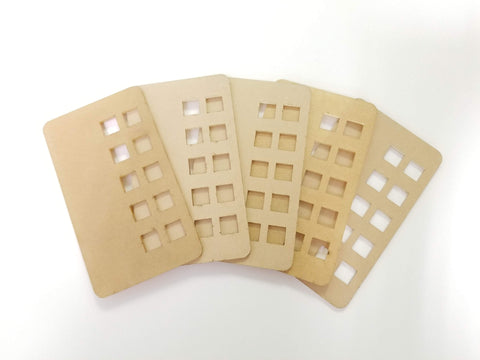 Overlays compatible for Century™ Spice Road (set of 5)
by Board Game Innovation
Description:
You're a busy spice trader.  Keeping your inventory in order is an important part of your work.  This Spice Rack will help you keep your Cinnamon out of your Saffron. 
An acrylic overlay compatible with Century
™
 Spice Road by PlanB Games. 
This Spice Rack will help keep your Caravan
™
 neat and tidy.
Made from 3mm clear cast acrylic
Matches the Caravan
™
 Cards
Dimensions 4.8 x 2.8 x .12 in
This is a 3rd party non-licensed product and all trademarks and copyrights are properties of their respective owners. 
Free shipping to U.S. over $150.
$20 refund to non-U.S. orders over $100.