Computer terminal tokens compatible with Nemesis™ (set of 7)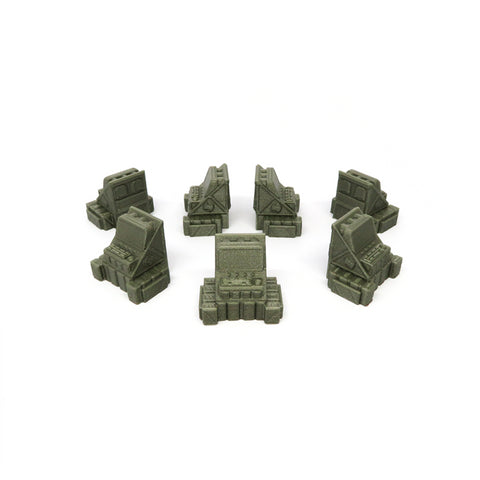 Computer terminal tokens compatible with Nemesis™ (set of 7)
by BGExpansions
Description:
Computer terminal tokens for Nemesis™. 
Contains 7 computer tokens
Material: Bioplastic (PLA). The plastic used in this product is made from renewable, vegetable resources. It is biodegradable, environmentally friendly and sustainable.

This is an unofficial premium accessory compatible with Nemesis™. All product names are trademarks of their respective owners, which are not associated or related to Top Shelf Gamer in any way.

Free shipping to U.S. over $150.
$20 refund to non-U.S. orders over $100.