Power Grid™ compatible Deluxe Token Bundle (set of 84)
Power Grid™ compatible Deluxe Token Bundle (set of 84)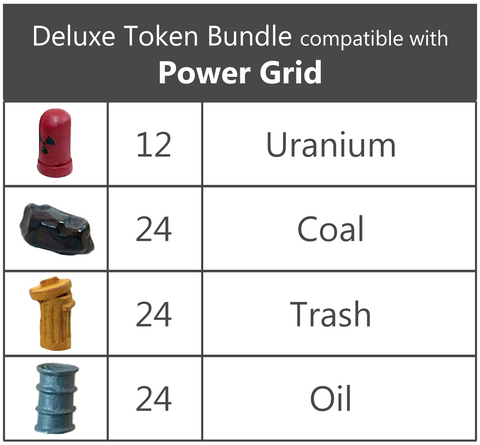 Power Grid™ compatible Deluxe Token Bundle (set of 84)
by Top Shelf Gamer
Description:
A great way to give your game some extra goodness!  Incredible realistic resource tokens that are fun to use and hold. Counted out specifically for Power Grid™, this bundle includes:
24 oil drums
12 uranium rods
24 coal lumps
24 trash cans
Free shipping to U.S. over $150.
$20 refund to non-U.S. orders over $100.