The Red Dragon Inn™ compatible Deluxe Token Bundle V2 (set of 12)
The Red Dragon Inn™ compatible Deluxe Token Bundle V2 (set of 12)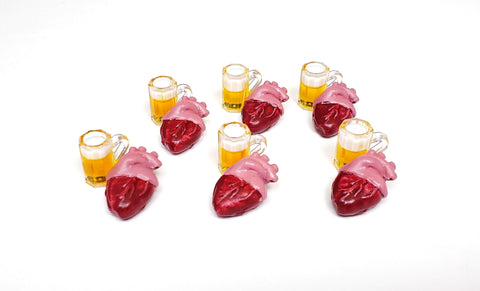 The Red Dragon Inn™ compatible Deluxe Token Bundle V2 (set of 12)
by Top Shelf Gamer
Description:
A quick, fun, and rowdy game of drinking and gambling! Increase the realism of your game by holding a small, realistic beer mugs while sitting at the bar and gambling for your friend's gold!
This Deluxe Token Upgrade Kit will replace the starter tokens for each of the players in the game. 
The Red Dragon Inn™ is published by Slugfest Games. All rights reserved. No challenge to any intellectual property rights are intended or implied by representations of compatibility and no endorsements of this product by any other company is implied or represented.
Free shipping to U.S. over $150.
$20 refund to non-U.S. orders over $100.