Eclipse™ Tray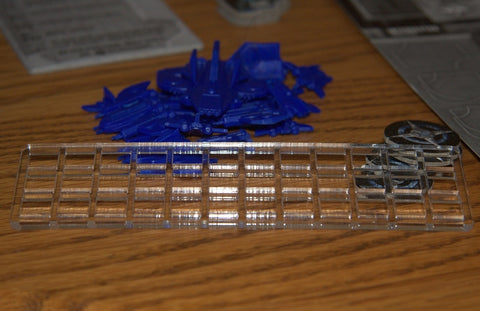 Eclipse™ Tray
by Board Game Innovation
Description:
Precision laser cut tray to hold population cubes in their correct location. This does not have a bottom or lid, just the "grid". 3mm thick clear acrylic.
**This product is made from clear acrylic, it may come with a colored protective coating on one side. Use a fingernail to scrape the coating away from the edge and then peel it from the back of your tray.
Free shipping to U.S. over $150.
$20 refund to non-U.S. orders over $100.