Uranium Rod Tokens (set of 10)
Uranium Rod Tokens (set of 10)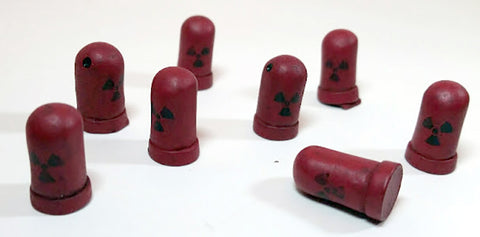 Uranium Rod Tokens (set of 10)
by Top Shelf Gamer
Description:
Set of 10 resin-made red Uranium Rod tokens measuring 18mm tall and 5mm in diameter are a great way to add thematic flair to your Power Grid, The Manhattan Project or Firefly game.

* Note: The pieces in this set are not actually composed of uranium. They are made of non-radioactive resin.
Free shipping to U.S. over $150.
$20 refund to non-U.S. orders over $100.