Encounter Tokens for Scythe™ (set of 12)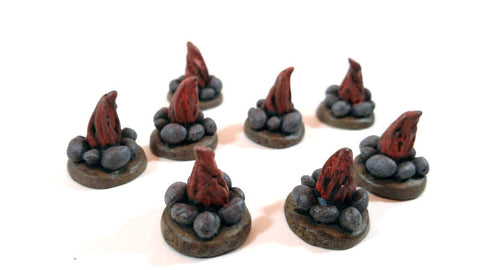 Encounter Tokens for Scythe™ (set of 12)
by Top Shelf Gamer
Description:
These realistic campfires are perfect to place on the board for encounters!  Easy to see and goes so well with the theme.

Packaged specifically to replace the encounter tokens in Scythe™.

(Thank you, Ryan Lopez, designer of The Rise of Fenris expansion, for coming up with this great use of campfire tokens.)
Free shipping to U.S. over $150.
$20 refund to non-U.S. orders over $100.