Twinples Official Maximum Security
Twinples Official Maximum Security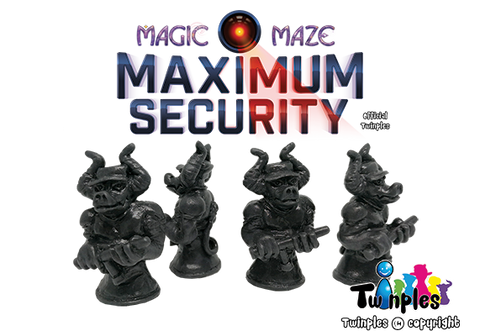 Twinples Official Maximum Security
Description:
Add some amazing bling to an already amazing game, with these sculptured Twinples pawns for Magic Maze!
These pieces will definitely help immerse you and your friends in the theme of the game.  Plain old pawn or a piece that looks like the actual character you're playing?  You decide.
This set comes with four black pawns to represent the four guards.
Each piece is of standard size for the game and measure 12mm x 24mm.
Free shipping to U.S. over $150.
$20 refund to non-U.S. orders over $100.