Power Grid: Token Upgrade Set (set of 20)
Power Grid: Token Upgrade Set (set of 20)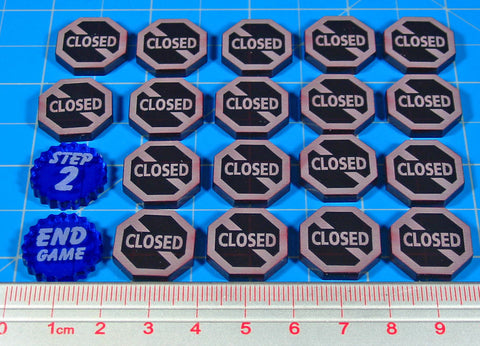 Power Grid: Token Upgrade Set (set of 20)
Description:
Upgrade your game with the handy and colorful tokens. Designed for use with the Powergrid* board game.
Mark the Step 2 and End Game trigger numbers with the translucent blue tokens.
Indicate closed off areas on the map with the Closed tokens in translucent red.
*This product is designed for use with the Power Grid board game by Rio Grande Games. LITKO Game Accessories in not affiliated with Rio Grande Games, and they do not endorse this product.
Free shipping to U.S. over $150.
$20 refund to non-U.S. orders over $100.